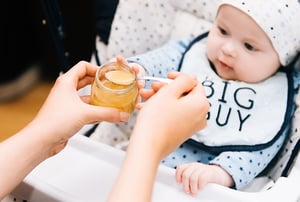 A recent report from Healthy Babies Bright Futures found that infant rice cereal has six times more arsenic than other types of infant cereal. That finding builds on the evidence from previous studies, including one from Consumer Reports.
Arsenic is strictly regulated in drinking water by the Food and Drug Administration (FDA), but is legal in any amount in infant rice cereal. In 2016, the FDA released a guide for cereal makers, and the amount of arsenic found from tests in 2016 and 2017 (on average, 85 parts per billion) was lower than that in 2013 and 2014 (average of 103 parts per billion).However, these levels are still dangerously high for infants.
Previous Reports
Previous reports found that arsenic can cause lung, bladder, and skin cancer. In addition, at least 13 studies link arsenic to IQ loss and other neurodevelopmental impacts for children exposed in utero or during the first few years of life. Because young children have less varied diets than adults, children may be exposed to arsenic levels that are two to three times higher than adult exposure, according to the EPA. A new analysis from Abt Associates calculates that arsenic in rice has cost children 6 and younger more than 9 million IQ points, harming their lifelong ability to learn and thrive.
What Can You Do?
Switch infant's food from rice cereal to other grains with low arsenic levels. Non-rice and multi-grain cereals contain on average 84% less arsenic than leading rice cereal brands. The Healthy Babies Bright Futures report cites lower arsenic levels in infant cereals made from oatmeal, multi-grains, barley, wheat, quinoa, and buckwheat in all brands tested. Many oatmeal and multi-grain infant cereals are just as affordable as rice cereal!
Resources