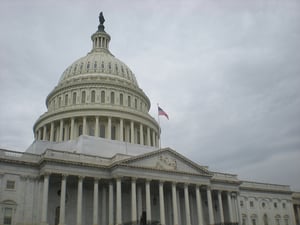 Arlington, VA – The importance of high-quality, affordable child care continues to remain a high priority issue for Presidential candidates this election year. To date, both candidates have submitted child care proposals that could impact parents, including paid maternity or family leave and tax credits for families. Child Care Aware® of America is closely following the candidates' proposals and is focused on ensuring that this issue remain a national priority for the next administration.
Yesterday, the Republican nominee for President, Donald J. Trump, unveiled his campaign's child care proposal, which includes tax credits and a mandatory minimum of six weeks of paid maternity leave for employers. The majority of Trump's proposals center around changing the tax code for working parents who would be allowed to take an income tax deduction for care of up to four children. For families, this deduction would be capped at earnings of $500,000 for families and $250,000 for individuals. The plan also includes a rebate of up to $1,200 per year for low-income families. With regard to the six weeks of paid maternity leave, Trump's proposal would finance this through unemployment insurance reforms.
The Democratic nominee, Hillary Clinton, released her child plan over a year ago. Clinton's plan includes 12 weeks of paid family leave for both parents and would be paid for by tax increases on the wealthy. Her plan would also cap child care costs at 10 percent of a family's income and would rely on either tax cuts or block grants to help subsidize cuts that exceed it.
"Our reports show that the cost and quality of child care has a major impact on families and communities," says Lynette M. Fraga, Ph.D. Executive Director of Child Care Aware® of America. "It is encouraging to see Presidential candidates continue to highlight its importance, and we look forward to partnering with the next administration on implementing necessary changes."
Eleven million children younger than age five are in some form of child care in the United States. Child Care Aware® of America is committed to ensuring that every family in the United States has access to high-quality, affordable child care; child care that is both a workforce support to parents and an important early learning setting. Investments in high-quality early education generate returns of over $8 in societal benefits for every $1 spent.
Child Care Aware® of America continues to monitor the dialogue around child care policy as a campaign issue and will be actively engaging in discussion during the upcoming presidential debates. Our recently launched movement, Child Care Works (www.childcareworks.org), is focused on the realization of a child care system that works for all families, and supporting policy solutions at the local, state, and federal levels.
Visit usa.childcareaware.org to learn more about Child Care Aware® of America.
About Child Care Aware® of America
Child Care Aware® of America is our nation's leading voice for child care. CCAoA works with state and local Child Care Resource and Referral agencies (CCR&Rs) and other community partners to ensure that all families have access to quality, affordable child care. CCAoA leads projects that increase the quality and availability of child care, offer comprehensive training to child care professionals, undertake research, and advocate for child care policies that improve the lives of children and families. To learn more, visit usa.childcareaware.org. Follow them on Twitter @USAChildCare and on Facebook at facebook.com/usachildcare.