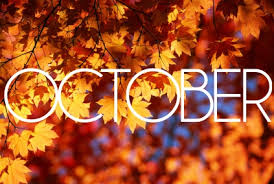 We are now officially into fall! Leaves are finally starting to change, and the holidays are right around the corner. With the close of October comes the 2016 elections, which we continue to follow closely as both candidates have elevated the issue of child care in their platforms. We invite you to visit our Child Care Works movement website, designed to improve child care by shifting public opinion, generating policy solutions, and securing legislative victories.
Below are some additional highlights from October.
Online and On-Air
Child Care Aware® of America hosted three webinars this month in partnership with ZERO TO THREE, the National Women's Law Center (NWLC), and Make it Work and the Child Care Fight for $15:
Child Care Works, powered by CCAoA, released its second video on October 24, making the case for why quality, affordable child care is valuable for everyone—with a shout out for the hard work of child care professionals.
The VROOM Outreach Team is excited to announce the launch of a redesigned module website. The new updates expand the online library to 10 modules, with five also available in Spanish. The four new modules explore language development, attachment, and sharing attention. This fresh user-friendly platform has interactive features and includes additional resources like discussion guides. Individuals can create a new free account. All users, even those registered on the previous system will need to create a new account.
Around the Country
On October 3-4, Dr. Dionne Dobbins, Senior Director of Research, and Michelle McCready, Chief of Public Policy, presented at the National Black Child Development Institute's annual conference, highlighting our report on Unequal Access: Barriers to Early Childhood Education for Boys of Color. The session also highlighted how advocates can become involved by joining the Child Care Works movement. Dr. Dobbins also led a panel on child care deserts with child care resource and referral agencies (CCR&Rs) from Ohio, New Hampshire, and Kansas at CCAoA's Leadership Institute in October. The panel highlighted our recent report on Child Care Deserts: Developing Solutions to Child Care Supply and Demand.
ICYMI: October in the News
CCAoA, in partnership with the Robert Wood Johnson Foundation and The Moriah Group, recently published a report on Unequal Access: Barriers to Early Childhood Education for Boys of Color. The report explores the research about why boys of color are disproportionately shut out of meaningful educational opportunities. There are a host of reasons, among them:
Visit usa.childcareaware.org/boysofcolor to learn more about this report.
The Emergency Preparedness Team has also launched a new survey on community perceptions of emergency preparedness and planning. We are collecting information from CCR&Rs, child care center program directors and staff, family child care providers, and parents with children enrolled in a child care program to advance our emergency preparedness training and technical assistance efforts. The survey takes about 10 minutes to complete, and we will be holding a drawing for a $50 gift card. We invite you to learn more and take the survey today!
In October CCAoA celebrated Fire Safety Month. Fires have a significant impact on children, parents, and child care providers. Did you know that on average, every day 293 children are injured and at least one child dies from fire. In addition, each year approximately 325 fires occur in child care centers. There are simple steps you can take to help prevent these tragedies. To learn more, check out our fire safety and replacing your smoke alarm blog posts by our Emergency Preparedness Team.
Finally, we are pleased to announce that CCAoA has been awarded three MarCom Awards as part of a 2016 creative competition for marketing and communications professionals.
CCAoA was selected as a winner from more than 300 categories of print, web, video, and strategic communications.
Extra Notes
CCAoA has been selected as a Combined Federal Campaign (CFC) charity. This workplace giving opportunity is for federal employees and members of the military. From now through December 30, join us in sharing the news and encouraging your network to select #12300 as their designated charity for 2016!
We are also pleased to launch our #GivingTuesday campaign, celebrated on the Tuesday following Thanksgiving (November 29, 2016). There are several ways you can support CCAoA as part of #GivingTuesday:
Visit our #GivingTuesday page to learn more about the campaign.