Child Health Day
Child Health Day is October 30, and while we care about child health, nutrition, and obesity prevention every day of the year, we'd like to take this opportunity to highlight the specific issues of lead poisoning and fire safety.
Lead Poisoning Prevention Week
National Lead Poisoning Prevention Week is October 25-31! To celebrate, let's learn how to keep the children in our care safe from lead exposure in toys, homes, and child care.
According to the CDC, children under the age of six are most at risk for lead poisoning. If your house or apartment was painted before 1978, your home or child care space should be tested for lead in both the paint and dust to be sure toxic levels are not present. Your health department can test it for you to be sure it's lead-free and safe for the children in your care.
Fire Prevention Week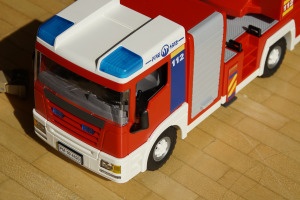 October 4-10 was Fire Prevention Week, and the National Fire Protection Association has a great checklist that children can help with as they go through their house to make sure they're prepared in the event of a fire. Their campaign "Hear the Beep While You Sleep" reminds everyone in the family where smoke alarms should be placed around the house, and to test them every month. They even have printables, music videos, and a monthly calendar to help get children involved in fire prevention at home!
Additional resources:
Use these resources to keep your kids and family safe and healthy!