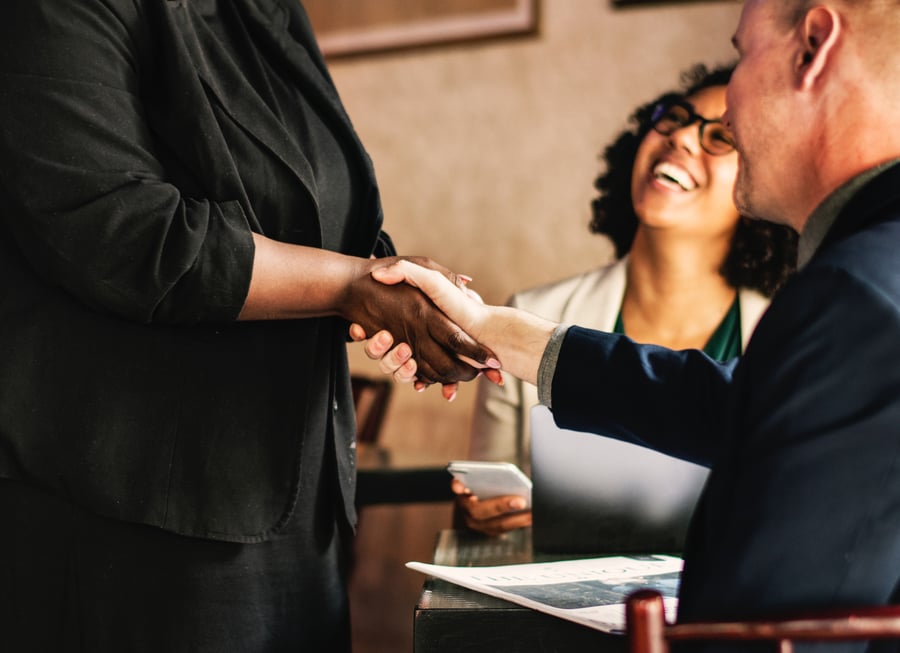 Dear Diary,
When I'm attending a conference for work, I'm usually so tired from attending sessions all day that I just grab a quick bite from the hotel's restaurant and crash in the evening. Plus, I hate eating alone in public. It's so boring!
But today was different. Tonight, I was invited to meet up with a few other members of Child Care Aware® of America, an organization that I joined a while back. Until now, I've not really had an opportunity to meet anyone who works there or network with other members. I was a little unsure of what to expect, but everyone was friendly, and the conversation was good! It was wonderful to meet others with the passion for quality care for children and great to meet other people like me. Now that I think about it, I would have never had conversations with members from other states, and I learned so much! It was insightful and a good time all around.
One of the things I liked best is that it was all arranged for me, and all I had to do was show up and enjoy the experience. I look forward to future news and events from CCAoA. Well, time for some rest before I travel home tomorrow. Can't wait to tell my supervisor about our networking and amazing dinner!
---
Member Meet Ups are an opportunity for us to get to know our members better and for members to get to know one another. Over the past few months, CCAoA's Partner Success Team hosted meet ups at conferences in Chicago, San Diego and Denver. We were joined by members from Alaska, Arkansas, California, Indiana, New Hampshire, New Jersey, New York, North Dakota and Washington.
We are in the process of planning our Member Meet Ups for 2019, so please let us know what conferences you will be attending and suggestions you have for making the most of our time together. When do you like to network during conferences? At a dinner? Grabbing coffee before the conference day starts? Doing something fun in the city as a group? We'd love to hear your ideas! You can reach us at learnmore@usa.childcareaware.org.
If you're already a member, keep an eye out for upcoming events in the monthly Member Newsletter. If you aren't, but want to learn more about joining, you can check out our one-page guide to membership at Child Care Aware® of America.
*real quotes from past member meet ups!