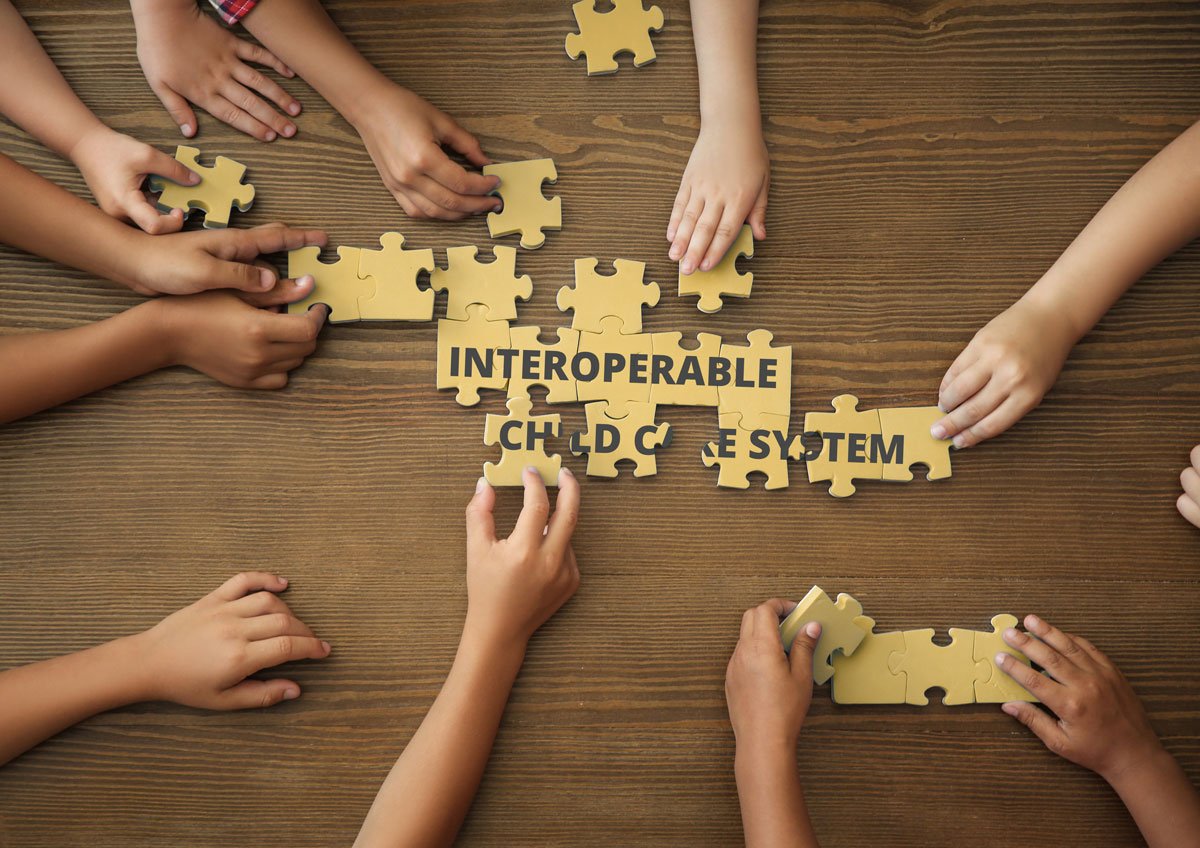 Do you remember when you created a document on your Apple computer and tried to share it with a colleague using the Microsoft platform? If you wanted feedback, forget it. The file was unreadable. You could jump through hoops to try to convert your document, but it took time and energy. Your productivity sank.
The U.S. child care system is facing a similar type of problem. There is a lot of child care data available that's collected by various entities: nonprofits like Child Care Aware® of America, state agencies that prepare Child Care and Development Fund (CCDF) reports, state licensing divisions, etc. But there's no consistency in how these entities gather and report data. One example is the way states report child ages. Some define an infant as a child 0-12 months old. Other states use 0-15 months or even 0-18 months as their definition. When policymakers ask how many infants are served in child care programs nationwide, the data are not available.
What's the solution?
As the COVID-19 pandemic eases, there is clear support from the White House down for an overhaul of our child care system. One key to the success of a transformed system is the ability of existing digital technology within our vast child care system to talk with each other safely and easily. Establishing frameworks that define trust and sharing across all existing or new digital technology allows information to be collected, accessed and reported. Digital technology in silos stifles transformation. Digital technology with a defined trust and the ability to share data enables a shared purpose. We refer to this concept as interoperability.
How can interoperability benefit child care?
Data from interoperable digital technology can be used to illustrate child care challenges and to inform policymakers and others invested in understanding, improving and supporting the needs of the child care field. Interoperable data allows that data to be used in real time, longitudinally or anything in between, with implications for everyone connected to child care.
State decision-makers can make real-time planning decisions to quickly address gaps in the supply of child care.
Parents seeking child care can find all the information they need in one place, including program quality ratings, inspection results, subsidy and food program participation, etc.
Advocates and policymakers can use the data to push for better financial coverage for quality child care and targeted supports for early childhood education providers and programs.
Interoperability is complex and nuanced, and this blog post is just an introduction to the topic. To learn more, access our suite of resources in The Child Care and Interoperability Series.