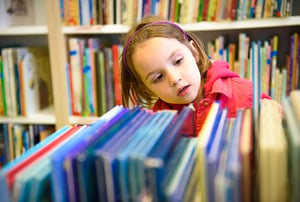 Yesterday, the House Appropriations Committee approved the FY 2018 Labor, Health and Human Services, Education Appropriations Bill, and it included a proposed $4 million increase for the Child Care and Development Block Grant (CCDBG), roughly $2.86 billion for FY 2018. In addition, Head Start would receive $9.275 billion, a increase of $22 million from this year. Of the total amount, $640 million would be reserved for the Early Head Start-Child Care Partnership Program. The Preschool Development Grant Program would maintain its authorized level of funding in FY 2018 ($250 million). As a reminder, the Trump Administration proposed to cut funding for all of these programs.
However, while some of these critical programs that serve young children received a small increase or did not have funding reduced, other programs are severely impacted since this bill proposes an overall $5 billion cut to labor, health, and education initiatives. The bill proposes elimination of the Child Care Access Means Parent In School (CCAMPIS) Program, which is the only federal grant that supports child care services on college campuses for low-income parents. To date, CCAMPIS provides $15 million to support approximately 85 programs across the country.
In addition to the elimination of CCAMPIS, the House bill would decrease funding the 21st Century Community Learning Centers (CCLC) Program by $191 million. 21st CCLC is the federal program that invests in afterschool activities in low-income communities and it includes child care programs.
The House is expected to vote, and likely pass, this legislation before the August recess. No word on when the Senate Appropriations Committee will address its version.
While Child Care Aware® of America appreciates the proposed increases for CCDBG and Head Start, we feel very strongly that this bill falls well short of meeting the needs of children and their families. As previously reported, CCDBG needs a $1.4 billion increase in order to both ensure children don't lose access to quality care, and for states to meet the mandates of the 2014 reauthorization.
We urge both House and Senate members to prioritize and protect the needs of young children in the federal budget, and hope they will reach an agreement properly addressing this need.