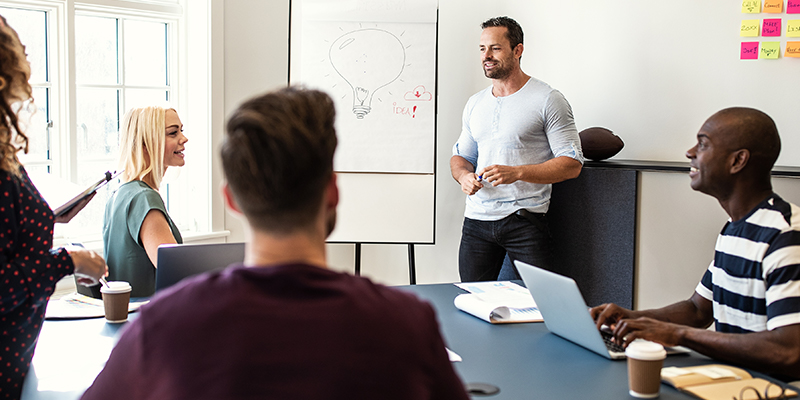 Resources to Build and Retain the FCC Workforce
The problem: Across the nation, the supply of family child care providers is declining. What can be done to retain existing FCC providers, and attract new providers?
One solution: A suite of National Resources about Family Child Care, published on the website of the Early Childhood Training and Technical Assistance System (ECTTAS).
FCC providers may face challenges that center-based providers don't, including a sense of isolation, long workdays, a lack of support staff, and less business expertise. Stakeholders need to understand these issues so they can develop ways to support and increase the success and stability of FCC providers. The ECTTAS site has a collection of online tools and written products specific to FCC settings.
Online tools include a:
QRIS Resource Guide

to help states and communities explore key issues as they

planning

and implement a quality rating and improvement system (QRIS). The "search" function allows users to identify topics that are specific to FCC, such as participation, standards, and use of assessment tools.

Provider Cost of Quality Calculator (PCQC)

, which calculates the cost of care based on provider data for FCC homes and centers. The tool can help state policymakers, child care providers, and other stakeholders understand the costs associated with delivering high-quality care. It can also show whether there is a gap between a program's cost of care and the revenue sources available to support the program.

Data Explorer and State Profiles, a database that allows users to search for information about various early care and education topics, including FCC demographic information, data on licensing requirements, program quality improvement activities, and professional development and workforce initiatives.
In addition to the online tools, the National Resources about Family Child Care webpage has links to nearly two dozen other reports, fact sheets and webinars on the following topics:
Supporting access to high-quality FCC

Staffed FCC networks

State policies that support the business practices of child care providers

Trends in licensing regulations and policies for FCC homes

License-exempt FCC

The demographics of home-based ECE providers

Supports for improving access to and sustainability of FCC

Supports for FCC providers who serve infants and toddlers

Compliance with health and safety requirements