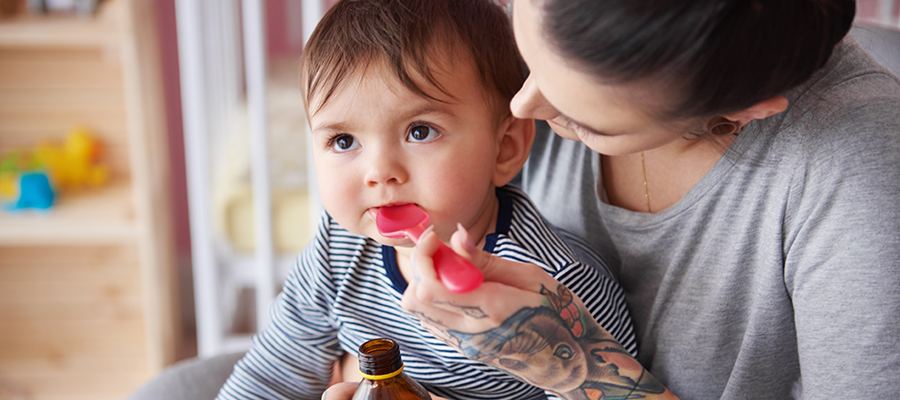 The Problem
Providers are sometimes required to give medication to young children. If medication is not safely administered, there can be health consequences for the child and liability risk for those who own, manage or are employed at a program.
One solution

Medication Administration in Early Care and Education Settings is a free online course from the American Academy of Pediatrics (AAP). The course is designed to give child care providers the knowledge and skills to safely administer medications as prescribed by a licensed medical professional. Having ECE professionals trained to give medication means that children who have health issues but are not acutely ill can attend a child care program. Some reasons children may need medication include:
They have an illness such as an infection that requires short-term medications

They have an emergent situation (e.g., a seizure or asthma attack)

They have a chronic condition that requires daily medication (e.g., a heart defect, cystic fibrosis, or sickle cell disease)
Medication Administration in Early Care and Education Settings consists of three main units:
Essentials of Medication Administration.

Unit 1 includes sections on the role of ECE professionals, the risk for medication errors, and

how to

safety administer medicine.

Medication Policies and Best Practices

.

Unit 2 contains information on communicating with parents and staff, legal issues and regulatory standards, understanding medication orders and labels and medication disposal.

Medication Administration Routes, Techniques and Problem Solving

.

Unit 3

addresses forms of medication, administration techniques

,

medications for medical emergencies and problem solving.
Each of the units also includes a pre- and post-assessment to measure your increase in knowledge, a case scenario or knowledge check, a summary and a reflection.
This resource is a welcome addition to providers' professional development opportunities. It reinforces the messages that safely administering medications requires ECE professionals to learn and follow best practices, comply with laws and regulations and receive yearly medication administration training.