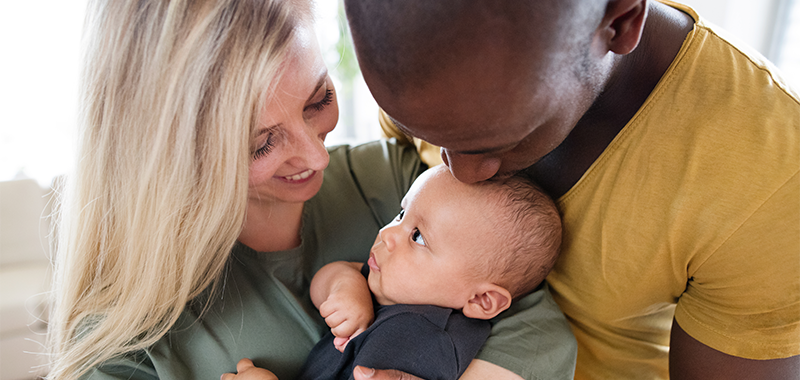 It's no secret that families across the country with infants and toddlers struggle to access licensed child care more than families with preschoolers - Child Care Resource and Referral (CCR&R) agencies have been shouting this from the rooftops for decades!
Over the past two years, Child Care Aware® of America has worked with CCR&Rs in five states to quantify the challenges families with infants face through our Mapping the Gap™ project. In our latest story map, Mapping the Gap™ in New York, we found many more examples of communities in which the supply for infant care does not meet the demands of families. For the estimated 425,000 infants and toddlers living across the state, there are only an estimated 127,000 slots, leaving an approximate supply and demand gap of 298,000 slots. This means that roughly 70% of infants and toddlers in New York might not have access to licensed child care in their communities.
To create this map, we worked with the Early Care and Learning Council of New York (ECLC), the statewide CCR&R network. ECLC works to coordinate CCR&Rs across the state to ensure all families and providers are receiving quality services that best meet their needs. Using their statewide perspective, they helped us identify areas of high need across the state that we spotlighted throughout the map. We had important key findings in each of these communities:
In

Buffalo

,

2

out

of

3 infants and toddlers lack access to licensed child care

In

Yonkers

,

4 out of

5 infants and toddlers lack access to licensed child care

In The Bronx,

2 out of 3

infants and toddlers lack access to licensed child care

In

Saratoga County

,

2

out

of

3 infants and toddlers lack access to licensed child care
Infant
&
Toddler
Resource
Network
This story map also has a special focus on the important work of infant-toddler specialists in New York's Infant & Toddler Resource Network. Located at local CCR&Rs across the state, this network acts as an extensive support system for both families with infants and toddlers and providers serving infants and toddlers. At the seven regional Infant Toddler Technical Assistance Centers, the infant-toddler specialists provide several services, including:
Training and technical assistance to the child care provider community;

Information about best practices for families and providers;

Support to CCR&Rs and state agency staff within the region; and

Assistance to the community in expanding comprehensive service delivery for infants, toddlers, and their families.
Policy Recommendations
While infant-toddler specialists are working diligently across New York to increase both the quality and supply of child care for the state's youngest learners, they need additional funding and support to help close the gaps for more families. Our partners at ECLC propose specific policy recommendations and action items in the story map, and post updates on their advocacy webpage.
New York is one of many states working to close child care gaps in communities for infants and toddlers. Investment is needed at the federal, state, and local levels to increase the supply of quality child care for infants and toddlers, while ensuring there is adequate compensation and support for child care providers caring for our youngest learners.
Are you interested in mapping infant-toddler gaps in your state or community? Let us know how we can work together!