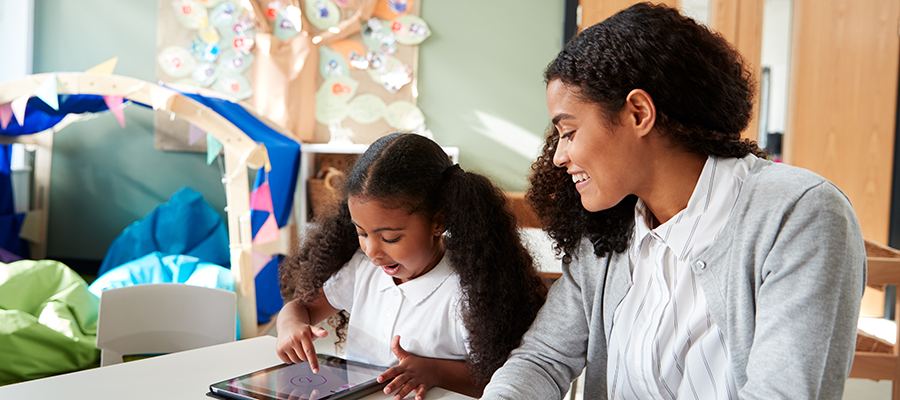 Child Care Aware® of America (CCAoA) recently joined over 300 local, state and national organizations in support of the Raise the Wage Act of 2021.
The Raise the Wage Act of 2021 would:
Incrementally raise the federal minimum wage to $15 an hour by 2025 and
After 2025, adjust the minimum wage each year to keep with growth in the median wage.
CCAoA supports the Raise the Wage Act of 2021 because increasing the minimum wage would provide a boost to working families, and especially for women who represent 6 in 10 minimum wage workers nationally. Raising the minimum wage would allow for crucial investments in the child care workforce, which is composed almost exclusively of women, 40% of whom are women of color. Almost a quarter (23%) of workers who would benefit from increasing the minimum wage are Black and Latina women.
The under-compensation of the child care workforce is a longstanding issue that predates the COVID-19 crisis. In 2018, one in 10 child care workers had incomes below the federal poverty line, which is twice the poverty rate for workers overall. Further, research from the Center for the Study of Child Care Employment showed that between 2014 and 2016 more than half (53%) of child care workers, compared to 21% of the U.S. workforce, were part of families enrolled in at least one of four forms of federal assistance. And recent research shows that, on average, early educators face rates of poverty 7.7 times higher than teachers in K-8 systems.
Increased compensation for the child care workforce has a number of benefits:
Improves recruitment and retention in an industry where supply has decreased in recent years, which can, in turn, improve the quality of care for children;
High-quality child care has positive impacts on children's development and health outcomes; and
Ensures child care workers can support themselves and their families.
In 2018, CCAoA, in partnership with the Center for the Study of Child Care Employment, released a video detailing how wages for the child care workforce can be so low, yet high-quality child care can still be so expensive for families.
A big flaw in our current system is that the workforce is supplementing the high price of care through their low wages. This flaw exists because of a lack of sufficient public investment. We cannot continue to place the burdens of a flawed system on the child care workforce by keeping their wages low.
As a brief from the Bipartisan Policy Center states, "the complex effects a minimum wage increase could have on the child care industry underscore the market's failure on both ends—a failure to provide affordable, high-quality child care for working families and a failure to adequately compensate caregivers for their essential role in educating our children."
Raising the minimum wage must be coupled with public investment in child care. This means ensuring there is enough public support for the system so that the additional costs of fair compensation are not passed on to families who already struggle to afford care. At CCAoA, we are pushing to ensure that there is fair compensation for the child care workforce and high-quality, affordable child care for all.
CCAoA has compiled a list of resources that examine compensation and the child care workforce.