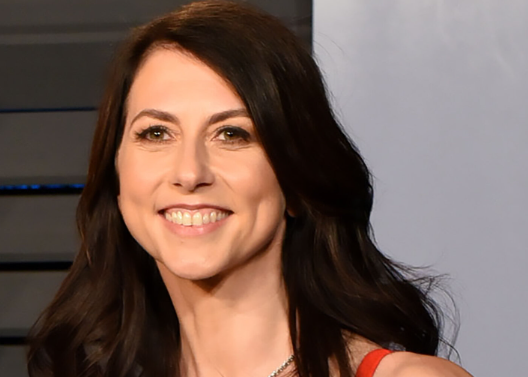 From the desk of
Michelle McCready, Deputy Executive Officer at Child Care Aware® of America
I am immensely grateful that Child Care Aware® of America (CCAoA) has been awarded a $5 million gift from changemaker MacKenzie Scott. CCAoA has been the leading voice for advancing a child care system that effectively and equitably serves all families for more than 35 years. I write today in awe, reflecting on a week spent at #CCAoASymposium23 and celebrating Provider Appreciation Day. Last week, we heard from families; early care and education professionals; Child Care Resource & Referral (CCR&R) agencies; and other intermediaries, partners, members and advocates.
After getting the call about the award, I thought about the families I've met in my time with CCAoA. Throughout my past 12+ years with this organization, families have shared the impact that child care has had on their livelihoods. Without care, their stories of struggle have been heartbreaking. When they have care, it has been a transformational factor in their economic success and overall wellbeing.
Through CCAoA, community members are empowered as partners, leaders and decision-makers. This includes the families of our nation's 51.7 million birth to school-age children, many of whom struggle to access and afford high-quality child care. It encompasses the child care professionals, across settings (e.g, home-based, center-based, etc.), who deserve equitable compensation and respect. And it includes Child Care Resource and Referral agencies (CCR&Rs) and other intermediary organizations who are vital resource hubs for families, providers, businesses and others in their communities. This generous gift affirms that community voices matter.
CCAoA has been entrusted to steward this gift to catalyze equitable systems change to better serve all those effected by child care, with lived experiences as our guide.
The time could not be more critical. CCAoA is deepening our impact under key priorities identified in our 2023-2025 strategic plan:
Demanding Quality.

We are reinforcing that investing in child care works. Children, families, providers and communities benefit w

hen efforts are made to bolster child care supply, quality and affordability. CCAoA is amplifying these messages and directly supporting impacted stakeholders to demand quality child care for all.

Building the System.

We are continuing to expand the scaffolding we provide for the country's child care infrastructure through trainings, programs and other capacity-building initiatives for the field. Child care systems are stronger when CCR&Rs and other early childhood-connected intermediaries are engaged in identifying and implementing solutions. Through their expansive reach and close understanding of the realities of what is happening with children, families and providers in communities across the U.S., these organizations are successfully bridging the gaps and removing barriers to reach child care programs with the greatest need.

Transforming the Field

.

We are conducting research, expanding human-centered products and harnessing data to better inform systemic change. Our impact is greatest when our thought leadership and deep subject expertise are leveraged by our strategic partners, state and federal policymakers, leading experts in adjacent fields and top employers like the United States Department of Defense.

Investing in Organizational Excellence

. We are moving with accelerated pace to make critical infrastructure investments in our internal people, systems and processes.
CCAoA will direct funds toward activating, implementing and accelerating our strategic priorities. This work will happen alongside those most impacted and networks pushing toward data-driven policies and practices that are essential to equitable child care for all.
This investment from MacKenzie Scott will accelerate CCAoA's impact. We must continue to build momentum. The families and communities that rely on child care are at a pivotal moment, and the change necessary requires smart, intentional and bold action from all sectors. It is gifts like this one and ongoing support from so many of our champions – that enable CCAoA to play a critical role in creating child care solutions for all.
Join Child Care Aware® of America in celebrating this moment of recognition for child care stakeholders, our organization and the field, and in gearing up for the fight ahead. Sign-up for ongoing news from CCAoA.