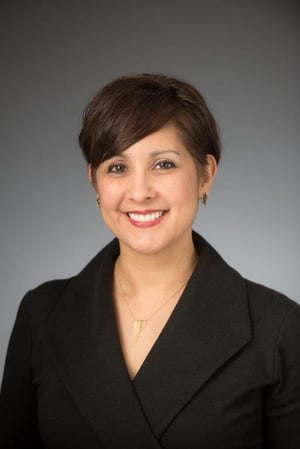 Arlington, VA, March 6, 2017 – The Children's Leadership Council (CLC) has announced the appointment of Lynette M. Fraga, Ph.D., as Chair of the organization's Board of Directors. The CLC is a coalition of more than 50 of the nation's major organizations dedicated to improving the lives and opportunities of American babies, children, and youth. Nationwide, CLC
members are working every day to improve the health, education, and well-being of children and youth in order to prepare them for school, work, and life.
The CLC is the only national children's coalition solely dedicated to supporting, protecting, and advancing investments in our nation's children from birth through young adulthood and across the issue spectrum, including: children's health; early care and education; child welfare; youth development; and economic support for children and families to ensure that children's basic needs of food, clothing and shelter, and economic stability are met.
"I am honored to lead an organization whose objectives align closely with those of Child Care Aware® of America," says Fraga. "Together we can work toward ensuring all our nation's children have all the reso
urces they need to become strong, capable adults, including the advancement of high-quality, affordable child care and early childhood education."
"Lynette is the perfect person to lead the CLC," says Randi Schmidt, executive director of the Children's Leadership Council. "She is a passionate advocate for our nation's babies, children, and youth who believes that improving their health, education, and well-being is one of the smartest investments we can make for our nation's future."
Fraga is executive director of Child Care Aware® of America, a nonprofit association whose mission is to lead state and national initiatives that ensure every child has access to high-quality child care and early learning experiences. She has 20 years of experience as an educator, program director and executive leader working on behalf of children and families.
Prior to Child Care Aware® of America, Fraga served as Vice President of Early Care and Special Populations for Care.com where she led development of public-private partnerships to support services for children with special needs and a lifespan of care options for military-connected families. She also served as Chief Program Officer at ZERO TO THREE where she spearheaded several projects during her tenure, including Military Family Projects.
Fraga began her career in early childhood as a teacher. She later brought first-hand experiences from her work as a child care center director and trainer to pilot early childhood programs. Her community-based work has fueled her commitment to child and family-centered approaches.