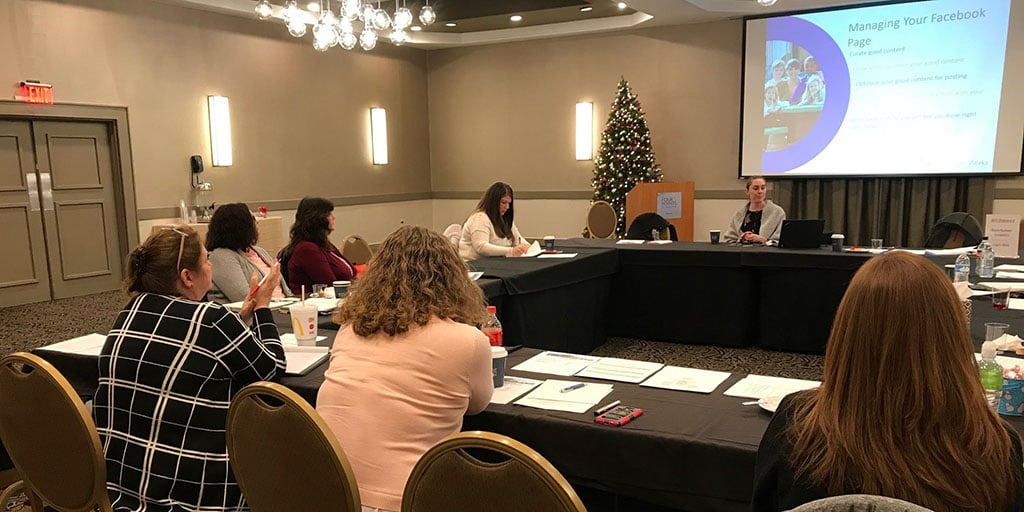 Living in the 24-hour news cycle can be exhausting and overwhelming for some. Still, many of us have important stories to tell and are experts in the field of child care and early education. At this year's Child Care Works (CCW) Summit, we will have a media workshop where attendees will learn to embrace, rather than fear, the media. 2019 is a critical year for child care, so there's no better time than now to make child care a central topic of conversation. One of the most valuable ways to do that is through earned media where we can use our stories and our expertise to center the narrative that all children and families deserve access to a high-quality child care system.
Why the Media?
Whether you call it news coverage, clips, public relations or publicity, earned media is "unpaid brand coverage that originates outside your organization," and can add tremendous value and opportunity to boost your credibility. But, due to the high-risk/high-reward nature of interviews, many are unsure how to navigate press requests and often ignore earned media as a tool entirely.
The media can be an excellent tool for Child Care Resource & Referral (CCR&R) agencies to spread the good news of the work being done in their communities and networks as well as become a source of trusted experts for the reporter and outlet. It can be scary, but this training will help alleviate some of the anxiety around speaking with the press.


What You Can Expect at the Summit
Child Care Aware® of America's Senior Manager of Public Relations, Rae Pickett and her team are excited to share best practices for engaging with the press, building your personal relationships with influencers and working with the press so that you can be sure you'll be at the top of reporter's call lists when they need an expert, and you'll be glad you are.
Through large and small groups as well as individual coaching and role-play interviews, participants will build confidence and add new tools to their professional toolbox, like:
The fundamentals of good interviews, including do's and don't
How to communicate with reporters
Value add and playing the long game with your network
What to wear and how to conduct an interview