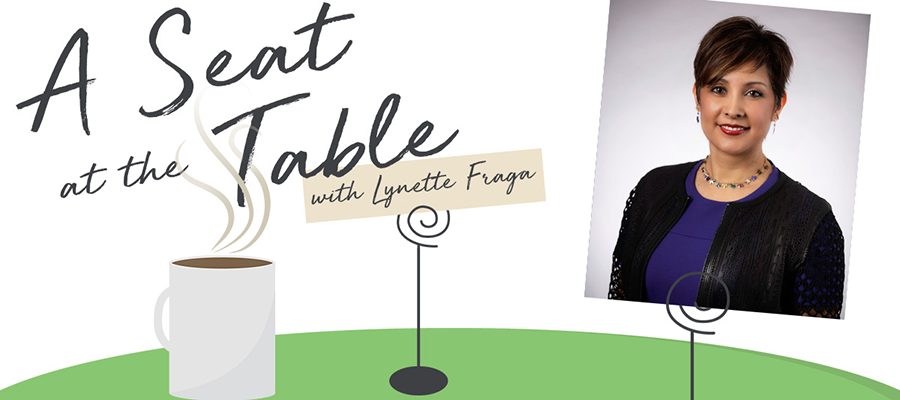 Too often, decisions are made by a limited set of people in power. And far too often, those decisions fail to include and consider the people who are most affected by those decisions.

We're living in a moment that demands bold leadership. And it requires that we embrace the strengths and opportunities of diverse voices to solve today's problems.
That's why I am launching a limited podcast series this year. It's called A Seat at the Table: Conversations on Leadership, Equity and Innovation.

I'm a Latina CEO who cares about a shared vision of leadership – one that leads to more equitable and justice-filled communities and, ultimately, greater innovation.

I'll be holding conversations with incredible and visionary leaders, in the nonprofit sector and beyond.

In this 10-episode series, you'll hear from diverse leaders to understand their challenges and successes in leading, and how they are driving change in their respective sectors. Together, we will unlock the keys to being an equitable and innovative leader.
As Shirley Chisolm once said, "If they don't give you a seat at the table, bring in a folding chair."

So pull up a seat and join me. You can subscribe to A Seat at the Table on iTunes, Spotify, Stitcher or wherever you listen to podcasts. Learn more at www.childcareaware.org/thetable.