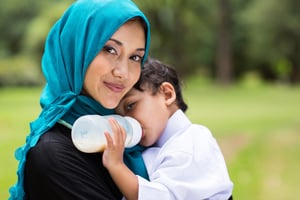 With support from the W. K. Kellogg Foundation, Child Care Aware® of America (CCAoA) is excited to partner with child care resource and referral agencies (CCR&Rs) and other related agencies to learn more about how families make child care choices. We are hosting family focus groups and key informant interviews with industry stakeholders across the nation throughout July and August. The family focus groups, key informant interviews, and newly launched Child Care Information Poll for parents provide an excellent opportunity to better understand the unique information needs families have when making child care decisions.
Our goal is to develop an in-depth understanding of how families use child care information and identify ways to increase their access to high-quality child care information. The information gathered will be used to create resources and tools to enhance the consumer education materials available to families through CCR&Rs.
Research Objectives
Our purpose is:
To deepen the understanding of child care consumer information needs of families from diverse backgrounds, what families are looking for, and how they define quality child care
To understand the challenges faced by families in accessing information about quality child care and locating child care
To learn sources utilized by families from a diversity of backgrounds to obtain child care information and how state CCR&R networks currently are supporting vulnerable population-sensitive consumer education practices
To understand the best vehicles and formats for child care consumer information delivery and receipt to families from different background
You can help this effort by sharing the information below with parents and by distributing the link online.
We Need Your Input: Parent Poll Now Open
Parents, we need your input! If you have a child between the ages of birth to five years of age or are an expecting parent, we want to hear from you!
You are invited to share your preferences on how child care information is made available to families like yours and the resources you find most useful. Your responses will be used to develop tools that help families make informed child care decisions.
We invite you to take our Child Care Information Poll today! After completing the survey, you may enter a drawing for a chance to win a $50 gift card.