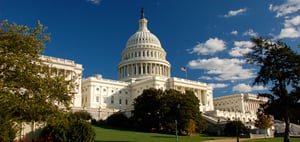 New Hampshire Senator, Jeanne Shaheen (D-NH), just reintroduced the "Right Start Child Care and Education Act," which would help make child care more affordable for working class families by amending the federal tax code.
Specifically, the Senator's legislation proposes the following:
Increase outdated dollar limits on child care expenses for families. In particular, the bill increases the range of the credit to 35-50 percent of eligible expenses (from the current 20-35 percent), the maximum expense amount to $6,000 for one child or dependent (from $3,000), and the maximum income eligible for the maximum credit to $30,000 (from $15,000). The bill would also increase the maximum amount allowed for employer-provided flexible spending accounts for dependent care assistance to $7,500 (from $5,000) annually.
Make the child care tax credit fully refundable. Even though the lowest-income families are eligible for the credit, they receive only a small share of the tax benefits since they have no tax liability. Making the credit refundable will enable more low-income families to access child care and get to work and will increase the tax credit's value for middle-income families.
Create a tax credit for educated childcare professionals. The bill would allow college graduates with degrees in early childhood education, child care, or other related subjects who work at licensed child care facilities to claim a $2,000 tax credit for up to three years.
Increase support for businesses that provide child care benefits for employees. The bill would increase the tax credit for employer-provided child care to 35 percent of eligible expenses (from 25 percent) and increase the total allowable credit to $225,000 (from $150,000).
The "Right Start Child Care and Education Act" is cosponsored by three other Senators including Kirsten Gillibrand (D-NY), Brian Schatz (D-HI), and Amy Klobuchar (D-MN).
Child Care Aware® of America proudly supports this bill, and we applaud Senator Shaheen and her colleagues for their leadership on this issue.