The DEC promotes policies and advances evidence-based practices that support families and enhance the optimal development of young children (0-8) who have or are at risk for developmental delays and disabilities. The DEC Board focuses their time and effort on ensuring accountability of the organization to fulfill its organizational purposes.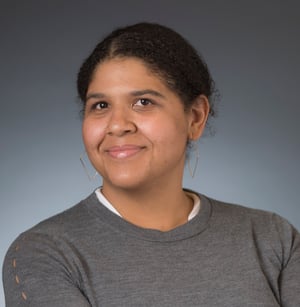 Scott is an experienced child health expert working at the forefront of policy, advocacy and equity. For over 15 years, she has worked in public health and education, primarily in non-profit and government agencies, where she has honed her expertise in early childhood health, mental health, special education, program development, and support and in using policies to strengthen practice. Scott directs CCAoA's health portfolio, including all aspects of well-being for children, families and parents in child care settings. The goal: policies and practices that make child care settings healthier for children and providers.
Subsequent work in public health and Head Start helped her connect policy and program administration. During her tenure at the District of Columbia's Office of the State Superintendent of Education, she developed a system of general supervision for Early Intervention Programs, established and implemented child outcomes data collection process for children in preschool special education, integrated the use of monitoring data into the technical assistance system and wrote and promulgated regulations and guidance for the Early Intervention Program.
Please join us in congratulating Krista!
Read more about the DEC's new Board members here.