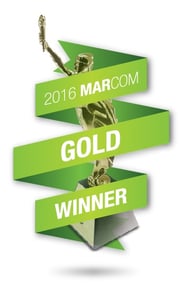 Child Care Aware® of America has been awarded three MarCom Awards as part of a 2016 creative competition for marketing and communications professionals.
Child Care Aware® of America was selected as a winner from more than 300 categories of print, web, video, and strategic communications.
MarCom Awards is an international competition that recognizes outstanding achievement by creative professionals involved in the concept, direction, design, and production of marketing and communication materials and programs. Entries come from corporate marketing and communication departments, advertising agencies, PR firms, design shops, production companies, and freelancers.
Learn More
Order one of our limited edition 15-month Child Care Aware® of America 2016-2017 calendars—your gift with a donation of $25 or more. Learn more here.
Visit childcareworks.org to learn more about our Child Care Works movement and how you can become a connector.
Learn more about Child Care Aware® of America. Explore our online annual report in more detail here.