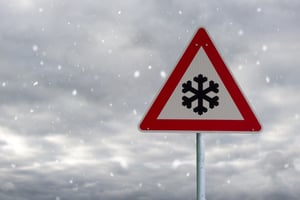 February is always a fickle month here in Arlington, Virginia, where we frequently jump between the potential for snow and 50+ degree days. That being said, Child Care Aware® of America remains constant in its efforts to advocate for high quality, affordable child care.
Below are just a few of the highlights from February.
Around the Country
CCAoA submitted comments to the Administration for Children and Families notice of proposed rule making on the Child Care and Development Fund (CCDF). These comments represent CCAoA, its national membership of approximately 450 state Child Care Resource and Referral (CCR&R) agencies, the undersigned organizations, and other child care professionals. More than 80 individuals and organizations signed on to the final comments.
Krista Scott, Senior Director of Child Health Policy, presented as part of a panel session at the 2016 National Anti-Hunger Policy Conference. She spoke to a group of Child and Adult Care Food Program (CACFP) and policy advocates about nutrition advocacy opportunities in child care at the state, local, and community levels.
The Exceptional Family Member Program (EFMP) respite care team replied to an ARCH Call for Exemplary and Innovative Practices in Respite Care for All Ages on behalf of CCAoA's Military respite care programs this month.
Member Connections
The Parent and Provider Services Team has also been managing the Army Fee Assistance Program transition from the General Services Administration to CCAoA. The program officially launched with CCAoA on February 22, and we are currently accepting applications from Army families and providers. For the most up to date information on the transition, and to interact with other Army families, "like" the Army Fee Assistance at CCAoA Facebook page and follow them on Twitter. The Army Fee Assistance website will also continue to provide updates throughout the transition.
The Emergency Preparedness Team released a request for proposals, inviting professional organizations' input and evaluation on CCAoA's emergency preparedness program. Emergency preparedness plays an important part in how communities respond during emergency events and disasters, and your feedback is important in helping us shape this program. Responses to the RFP are due on April 15, 2016; please email preparedness@usa.childcareaware.org for more information!
CCAoA's Research Team sent out its annual state survey to members at the beginning of the year to gather feedback on how we could collect data that is more relevant to member work. In February, we compiled comments from our members. The 2016 state survey includes new questions related to family engagement, emergency preparation, school age care, and CCR&R functions.
Online and On-Air
CCAoA hosted a webinar in partnership with the Center on Budget and Policy Priorities to discuss child care and early childhood development expectations in 2016, particularly with the FY 2017 Federal budget. The discussion included an overview of the Federal budget process with an emphasis on poverty, as well as a brief summary on the "Child Care Access to Resources for Early Learning Act."
The Emergency Preparedness Team presented as part of an Emergency Medical Services for Children (EMSC) webinar on pediatric disaster planning and preparedness, which included a discussion of issues impacting child care facilities and opportunities for EMSC to partner with CCR&Rs. The session also highlighted CCAoA's new preparedness efforts.
In February, CCAoA's research advisory group held a web conference comprised of 10 people from diverse settings, including national organizations, CCR&R agencies, and higher education. The purpose of this meeting was to solicit feedback on the future content and focus of the Parents and the High Cost of Child Care report, which will help us plan for upcoming and future versions of the report.
ICYMI: February in the News
Andrew Roszak, Senior Director of Emergency Preparedness, wrote an article on the "State of Preparedness 2016: Child Care" that was published in the Domestic Preparedness Journal. The piece covers recent preparedness initiatives, including the Child Care and Development Block Grant (CCDBG).
Building out the Team
We are pleased to welcome several new members to the CCAoA team.
Lawrence McFadden joined the membership department as Senior Director of Member Relations and Services. He will be responsible for guiding and managing CCAoA's membership support and strategy.
Jamie Underwood joined the Communications Department as Senior Director of Communications. She will be responsible for establishing and reinforcing CCAoA's position as the premier organization advocating for quality and affordable child care that is accessible to all families.
Melanie Brizzi joined the Parent and Provider Services Department as Director of Child Care Services. She will be responsible for working on the Office of Child Care (OCC) grant.
Symposium 2016 Registration
Symposium is right around the corner. The preliminary program is now available; visit http://usa.childcareaware.org/symposium2016 to learn more about the event, including noteworthy speakers and engaging topics.
We're Moving!
The CCAoA office is moving… to another floor! Please make note of our new address: 1515 North Courthouse Road, 3rd Floor, Arlington, VA 22201.