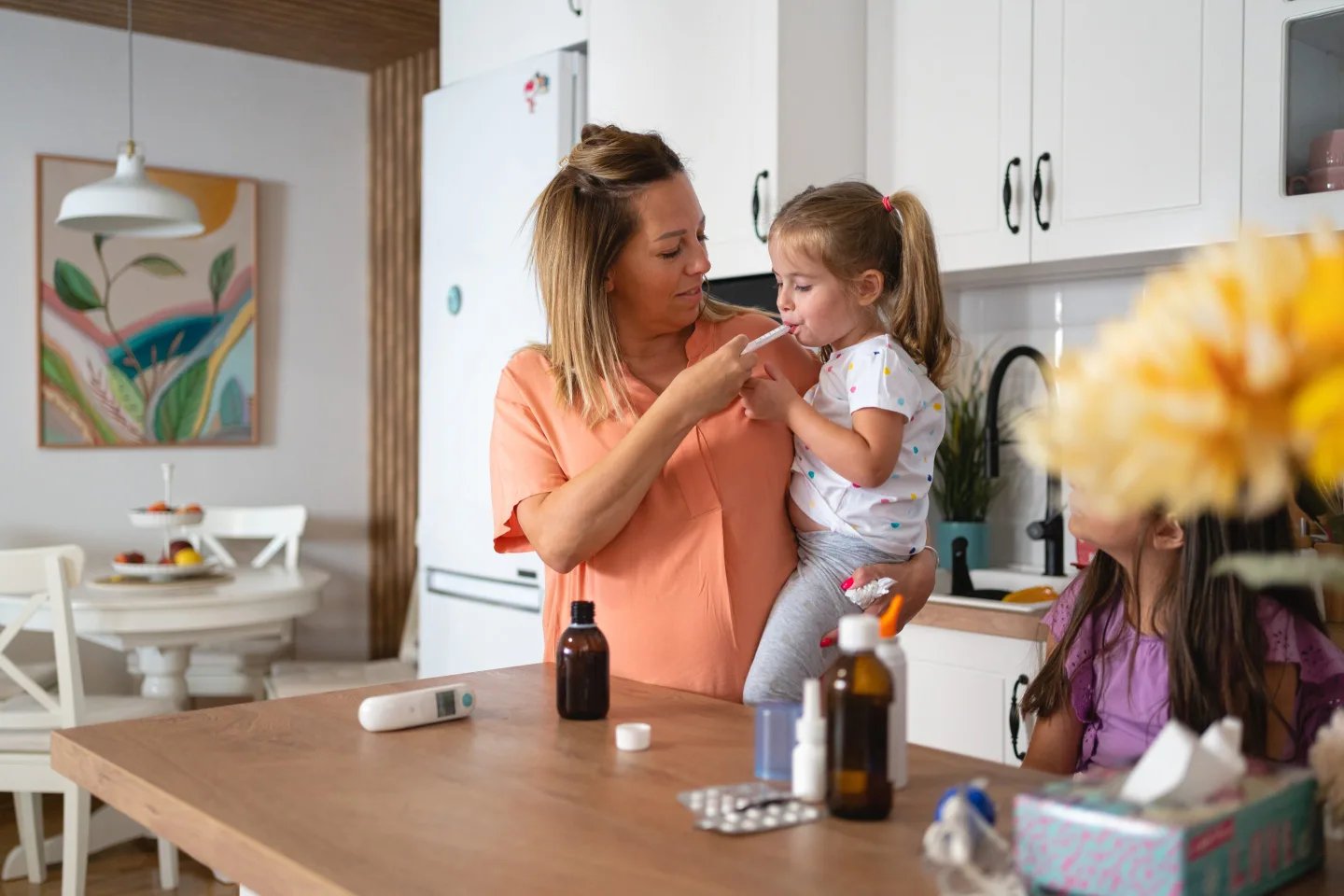 It was the Friday before Halloween when Jenna Clark Embrey got a call at work from her daughter's childcare program. Her 18-month-old was coughing, and a parent needed to come pick her up.
"Little did I know that was the beginning of our descent into hell with RSV," Embrey, a literary manager with the Lincoln Center Theater, tells Fortune. What started off as seemingly a bit of the sniffles turned into a two-week ordeal, after which Embrey and her husband both caught cases of the respiratory syncytial virus (RSV) as well.
"[My daughter] wouldn't eat solid foods. We had to give her Pedialyte via a medicine dropper around the clock. It never got to the point that we had to go to an ER, but she was very, very sick," Embrey says, adding that her father is a pediatric physician and so she turned to him for advice.
Thankfully, Embrey's husband—a theater lighting designer—was between shows, so he was able to stay home with their daughter for a majority of the time. But Embrey still took off a day each week while her daughter was sick and worked remotely while dealing with her own case of RSV. Since early September, Embrey's daughter has missed about 10 days of childcare because of illness; and Embrey and her husband have had to cobble together backup coverage, frequently calling out from their own jobs or trying to work from home.
Like Embrey, many parents and childcare programs have spent the last three months weathering what experts are calling a "tripledemic" of the flu, RSV, and COVID infections that hit in late 2022—flooding ER waiting rooms with young children and keeping many others home sick.
This surge is taking yet another toll on parents' PTO and productivity at work, especially since many childcare centers have instituted stricter protocols and quarantine rules than they had pre-pandemic. The CDC, for example, still recommends those with symptomatic COVID-19 cases isolate for at least five days. But different states and municipalities have varying guidelines for childcare providers—and some centers may follow even more robust procedures than are mandatory.
All of that adds up to working parents taking more time off of work—a lot of it unpaid. About 51,000 Americans officially missed work in December due to childcare issues, according to the Bureau of Labor Statistics's latest report released Friday. That's down from the record high of 104,000 childcare absences in October, but still above pre-pandemic levels. That doesn't include the many parents who, like Embrey, worked remotely and during off hours to juggle their sick kids and job responsibilities.
"We are not out of the woods yet," says Michelle McCready, interim CEO of Child Care Aware of America. "Working parents, in particular, are really struggling to balance the demand of work and the needs of their children."
Read the rest of the piece, here.