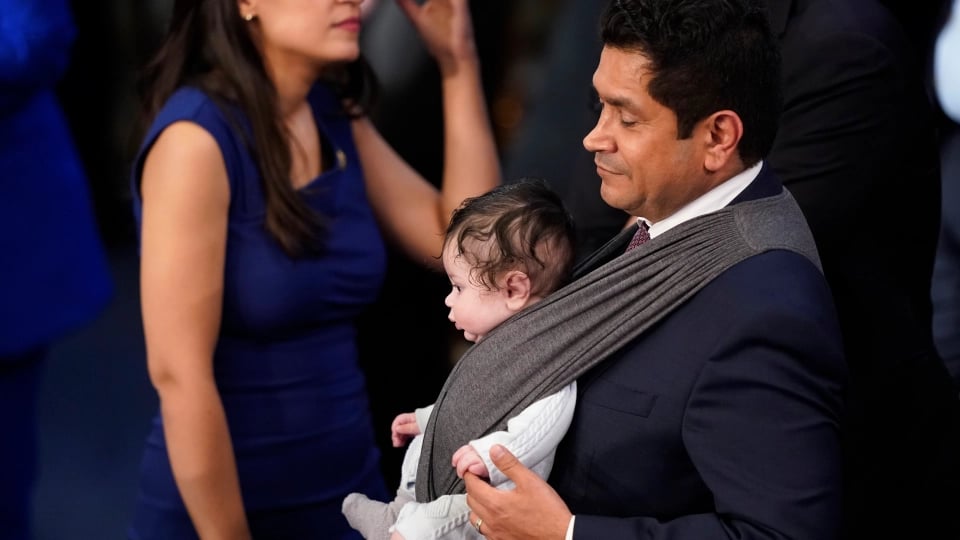 California Democratic Rep. Jimmy Gomez knows the parenting double-standard is real.
He admits he got "outsized" attention when he wore his baby son, Hodge, in a carrier on the House floor last month during the speaker election of Kevin McCarthy. The goal was to show off baby Hodge while the congressman was getting sworn in.
Listen to the rest of the piece, here.