Thank you! Please enjoy the e-book.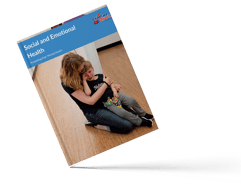 Social-emotional (S-E) development has been a hot topic. Still, many people were unclear about what it is and – especially – about how providers can help the children in their care develop healthy social and emotional lives.
The purpose of this e-book is to define S-E health and why it's important, and to explore how child care resource and referral (CCR&R) agencies can help promote it.
This book covers:
The development and dissemination of resources and trainings to providers.
The enhancement of consumer education materials posted on their websites and social media posts
Advocacy efforts and collaborations with like-minded partners.