We can fix child care so that it works better for everyone.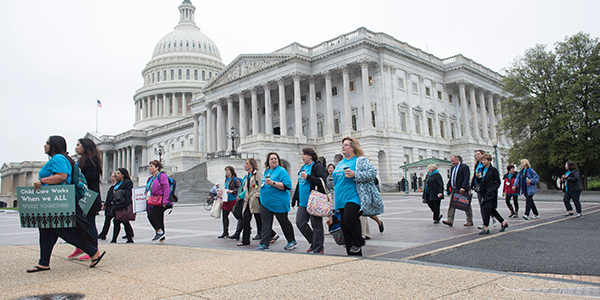 Our child care system is broken. Parents are unable to locate or afford quality care; providers and teachers are unable to support themselves or their businesses with meager system reimbursements or compensation; employers lose productivity every time an employee cannot secure reliable child care; and children who could flourish under the care and teaching of an early childhood educator are falling behind on the relationships and experiences critical to their growth and development.
Child Care Aware® of America (CCAoA) decided to think ambitiously about how we might take the lessons of 2020 and build a better child care system. One that is affordable, accessible, provides children the healthy start they need, and one that is actively anti-racist. And because the COVID-19 pandemic worsened our nation's already precipitous decline of accessible child care, it is in the news. Child care is having a moment.  
In order to pursue this opportunity, CCAoA began its Together Towards Transformation project. The central question of this project was: If we were to build a better child care system, what would it look like and how would we do it? Such a daunting question, however, could not be answered in a vacuum.
Thus, CCAoA deliberately sought out input from multiple groups touched by child care, and who had a stake in its success.
Explore the results of these conversations and our analysis of what we learned from them and join CCAoA in this fight for a stronger child care system.