Page last updated: August 3, 8:49 a.m. EDT
Child Care Aware® of America (CCAoA) is committed to providing news and the latest information to help policymakers as we understand the scope of the situation around the coronavirus(COVID-19) outbreak and its impact on the child care community.
Don't miss our other coronavirus hubs:
Coronavirus Hub for Families | Coronavirus Hub for CCR&Rs and Child Care Providers
---
Coronavirus' Impact on Child Care
CCAoA has heard from several child care providers around the country who are very concerned about the impact of the coronavirus on the children and families they serve, and on their staff members. They are also concerned that they may need to close and could lose their business.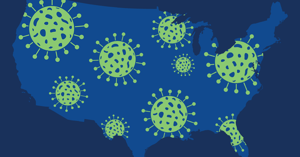 We've also heard from parents who don't know where to turn for backup child care if their primary providers are forced to close.
Across the country, there are over 20 million children of essential personnel in potential need of child care. Explore the child care demand map for essential personnel in your state/city.In addition, the map shows more than 1.2 million child care workers in need of immediate and long-term support to ensure child care programs are operational for families when they need them. (Through a partnership with Yale professors, Dr. Eli Fenichel and Dr. Walter Gilliam).
We anticipate that child care providers will need additional support. While this is a quickly evolving situation, we're listening closely to the needs of providers and sharing their voices.
Additional Resource:
Provider Stories: A Look at What's Happening in the Field
Below are stories from real providers experiences with coping from the impact of COVID-19.
Renee Casady, family child care provider, Washington state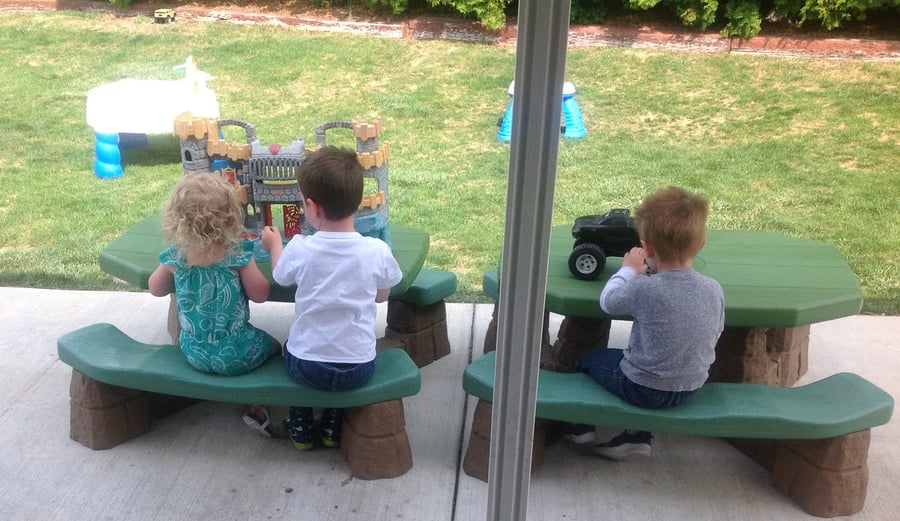 Renee Casady is a licensed family child care provider in Yakima, Washington. A month ago, before coronavirus hit her region, her program served 12 children. Now she and her husband care for just four kids – three 2-year-olds and one 4-year-old. Renee has fielded calls from frantic hospital workers in need of child care, but turned them down. She thinks it would be too big a risk.
As her enrollment plummeted, so did Renee's income. She used to earn about $6,000 a month, but that's down to $1,500. Her monthly expenses are $3,800. The Casadys have enough money on hand to take them through April. Come May, though, they'll have to start drawing from their savings. The idea makes Renee anxious: "We're going under, absolutely no money. We stand to lose everything." She applied for an SBA loan online, but is not confident of her computer skills and is worried she might not have filled out the application correctly.
Renee has been in business for 18 years. Now 65, she had hoped to retire within a year. The Casadys' plan was to sell their home to help finance their retirement. But because of COVID-19, home sales are way down. According to Renee, "The virus couldn't have hit at a worse time for me."
---
Celeste Joyner, family child care provider, Maryland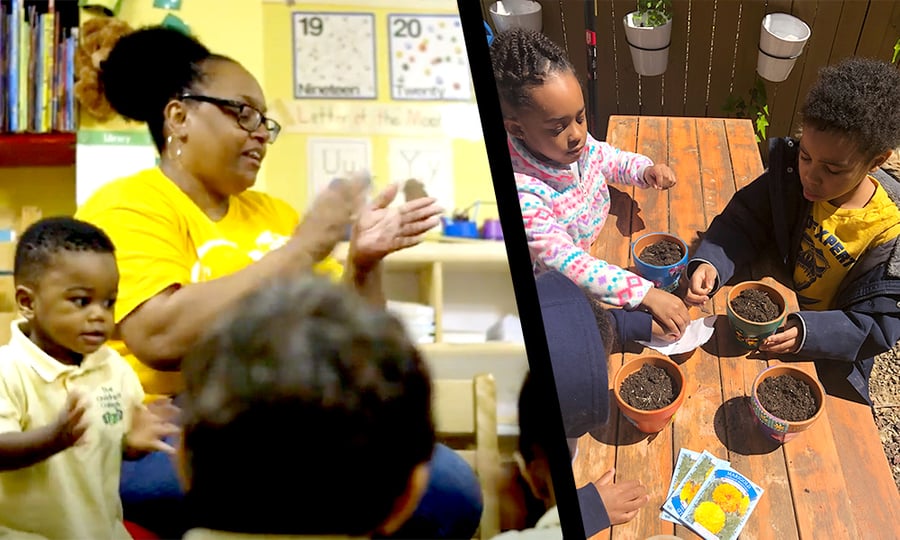 "My program is currently open. I'm an essential provider. For a while, I had just two children. Three more just joined. Their parents are essential employees. Unfortunately, my other parents were non-essential employees, but are essential to me and their families.
The outbreak has been a challenge because my husband and I had to have a hard conversation about my business staying open or closing during COVID-19. He has been diagnosed with congestive heart failure. (Families) want me to commit to make sure their children could return to my program when this was over, but I couldn't promise or guarantee anything because I was fearful of the unknown. I constantly worried about my husband, both my sons and my unborn granddaughter. I worry about her mother. You see, she works in a nursing home.
Yes, financially my program is taking a beating, but at least I have some sort of an income. Thank God I don't have a lot of bills, just the essentials.
I had never felt stress before, but now I know. Stress takes a toll on your body. I have constant knots in my upper back.
But I do appreciate the down time because now I can do some of the things I have been putting off for years. At least the dust has settled a little bit."


Additional Stories From The Field
Read the new Child Care Storybook by Child Care In Crisis to hear from stories from your constituents - parents, grandparents, early childhood educators, home-based child care providers, and small business owners. These stories are from individuals who are struggling each day to navigate the reality of a child care system that this country has pushed to the brink of collapse with a lack of sufficient public investment.
---
How Child Care Programs Are Preparing
Most child care providers are very familiar with the steps needed to prevent the spread of infection and are increasing their vigilance because of the coronavirus. For example, providers already know the importance of children and program staff washing their hands properly and often. They also make sure children and adults are using proper coughing and sneezing techniques. Routine cleaning and disinfecting are also second nature to providers and done regularly so they are most likely already a step ahead of other businesses and workplaces. Because of providers' increased risk while watching children during this time, they need supplies to help them take the steps to prevent infection in their programs: soap, cleaning supplies, hand sanitizer, disposable thermometers.
CCAoA suggests that local providers reach out to their local or state
Child Care Resource and Referral (CCR&R) agency
to open communication and collaborate on how to respond to COVID-19. Because of the work that CCR&Rs do and the important role they play in the child care field, CCR&Rs are uniquely positioned to promote child and community health.
CCAoA also advocates for workers to have access to paid sick days to care for themselves or for sick loved ones. We know that one of the best ways to prevent the transmission of communicable diseases is to ensure that sick individuals can stay home. Without job-protected paid sick days, this is an untenable choice for too many people – families and child care providers alike – who cannot risk losing wages or being fired even if they are sick.
Recommendations for Policymakers
In order to meet the child care needs of essential personnel and ensure child care programs are open when families need them, the child care system requires $50 billion in dedicated federal funding. For this reason, the $3.5 billion increase in the Child Care and Development Block Grant (CCDBG) provided by the CARES Act, and the $7 billion proposed in the HEROES Act, falls far short of what is needed, and instead should be viewed as a down payment for additional funding. For more details on why more funding is needed, see the resources below:
CCAoA

sent a letter

to Congress requesting $50 billion in dedicated

child care

funding to support the needs of the

child care

system.


CCAoA

sent a letter

to the House supporting the Child Care is Essential Act (H.R. 7027) and the Child Care for Economic Recovery Act (H.R. 7327).

CCAOA joined coalition partners on a letter to Senate Majority Leader Mitch McConnell urging the inclusion of significant dedicated funding for child care in any COVID relief package.

CCAoA joined over 50 national partners on a

letter to Congress

to make the case for $50 billion in funding to stabilize the child care industry, as opposed to the $15 billion proposed in the HEALS Act.

CCAoA

submitted a

letter to the House Ways and Means Committee

for their hearing

on

child care

, held

June 23, 2020.

CCAoA

joined nearly 500 national and state partners in the Child Care & Early Learning Coalition

on a

letter to Congress

requesting $50 billion in dedicated

child care

funding in the wake of COVID-19.

CCAoA

and partner organizations have asked the

White House American Workforce Policy Advisory Board

to support

child care

in order to ensure an economic recovery

CCAoA

joined coalition partners

on a letter urging Congress

to provide significant and dedicated funding for

child care

programs during this public health crisis.

CCAoA

wrote

a letter urging the Office of Child Care to leverage CCR&

Rs

in the national response to the pandemic.

CCAoA

and partner organizations

have asked the Office of Child Care

to provide guidance to states about the flexibility they can offer under current law.

CCAoA

and partner organizations

urge the U.S. Department of Agriculture

to use its administrative authority to ensure access to meals during this national emergency.
Congressional Letters on Child Care
Sign up for more alerts from Child Care Aware of America